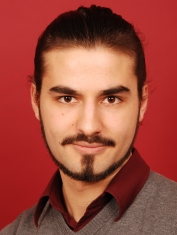 Postdoctoral Researcher
Cartesium 3.14
Enrique-Schmidt-Str. 5
28359 Bremen, Germany
+49 421 218 64280
ziemer@uni-bremen.de
My research interests focus on applied psychoacoustics, particularly the physics and perception of spatial sound. I am developing a psychoacoustically motivated sonification tool to guide surgeons safely via auditory display. Further topics of interest are psychoacoustic wave field synthesis and music recommendation.
Projects:
Creative Unit IOI: Sonification and Spatial Cognition for Surgical Learning and Assistance
Publications:
Tim Ziemer's List of Publications [PDF].
Press:
Feel free to contact me whenever you have questions concerning Acoustics, Audio, Music, Noise or Sound.