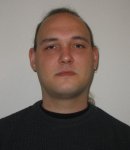 Postdoctoral Researcher
MZH 3485
Bibliothekstr. 5
28359 Bremen, Germany
+49 421 218 63992
weller@cs.uni-bremen.de
I am a postdoctoral research assistant at the Computer Graphics Group at the University of Bremen. I am working in the field of computer graphics and virtual reality with specialization in geometric algorithms for collision detection, sphere packings and haptic rendering.
Projects: Creative Unit IOI: Autonomous Surgical Lamps