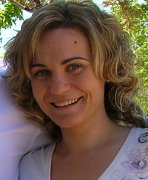 Postdoctoral Researcher
Cartesium 3.54
Enrique-Schmidt-Str. 5
28359 Bremen, Germany
+49 421 218 64282
zfalomir@cs.uni-bremen.de
I am working in qualitative modeling and reasoning in spatial cognition and applications in human-machine interactive systems, robotics, education, and ambient intelligent systems. Other AI topics of interest are machine learning, similarity and uncertainty measurement, logics, computer vision, and applied ontologies.
Projects:
CogQDA (PI), Cognitive-AmI (PI)